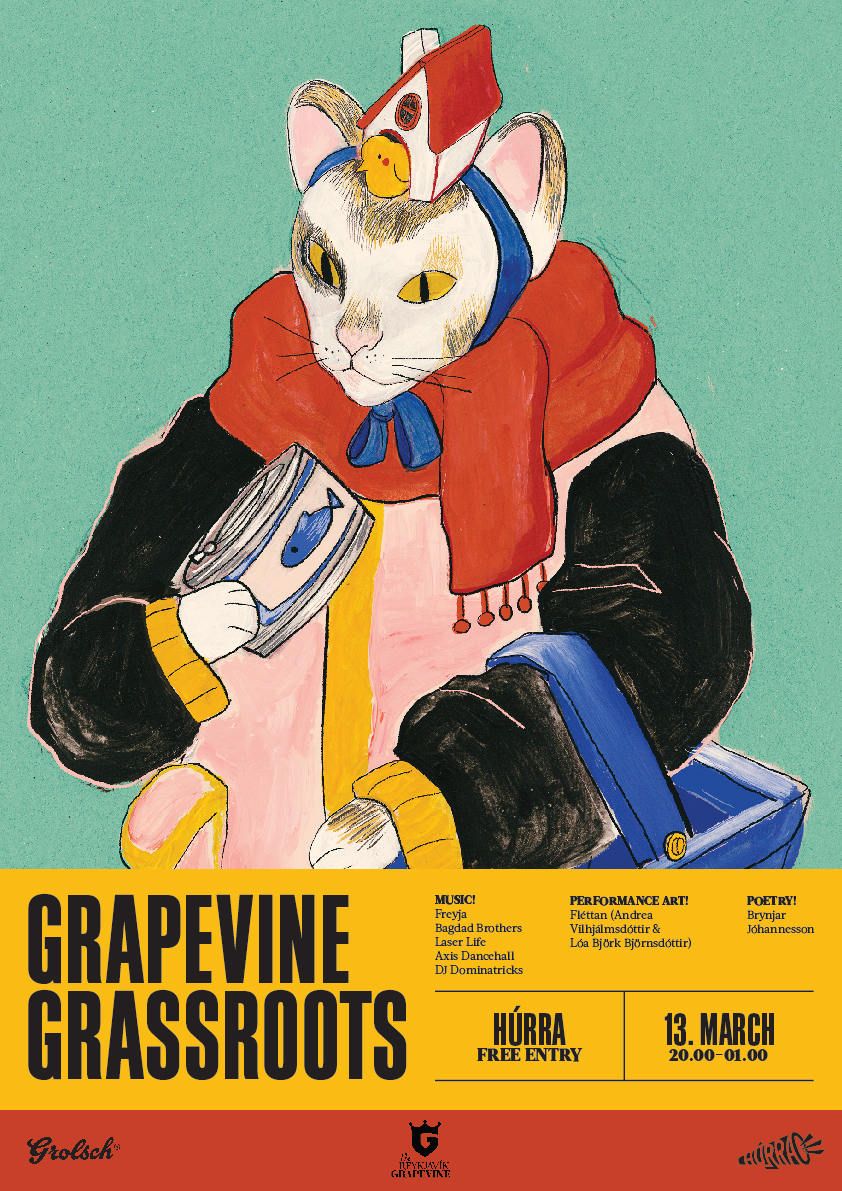 Shopping for snacks
Illustration for Grapevine Grassroots event.
Design of poster is by Elvar Smári Júlíusson.
Fictional book cover done in class, for a fantastic book, go read it if you can!
Poster commissioned for Lindy Hop classes at The Animation Workshop.
Screen printed poster done as part of a workshop with June Misserey. The class created a comics anthology and each of us designed a panel representing our comic in the anthology. Then My classmate Thorbjørn Petersen designed a poster.

A couple of people from class (me included) then screenprinted 30 copies of the poster.
Poster done for a game exhibition by my class. Photograph is my own.
Poster done for Tjarnarslamm poetry slam.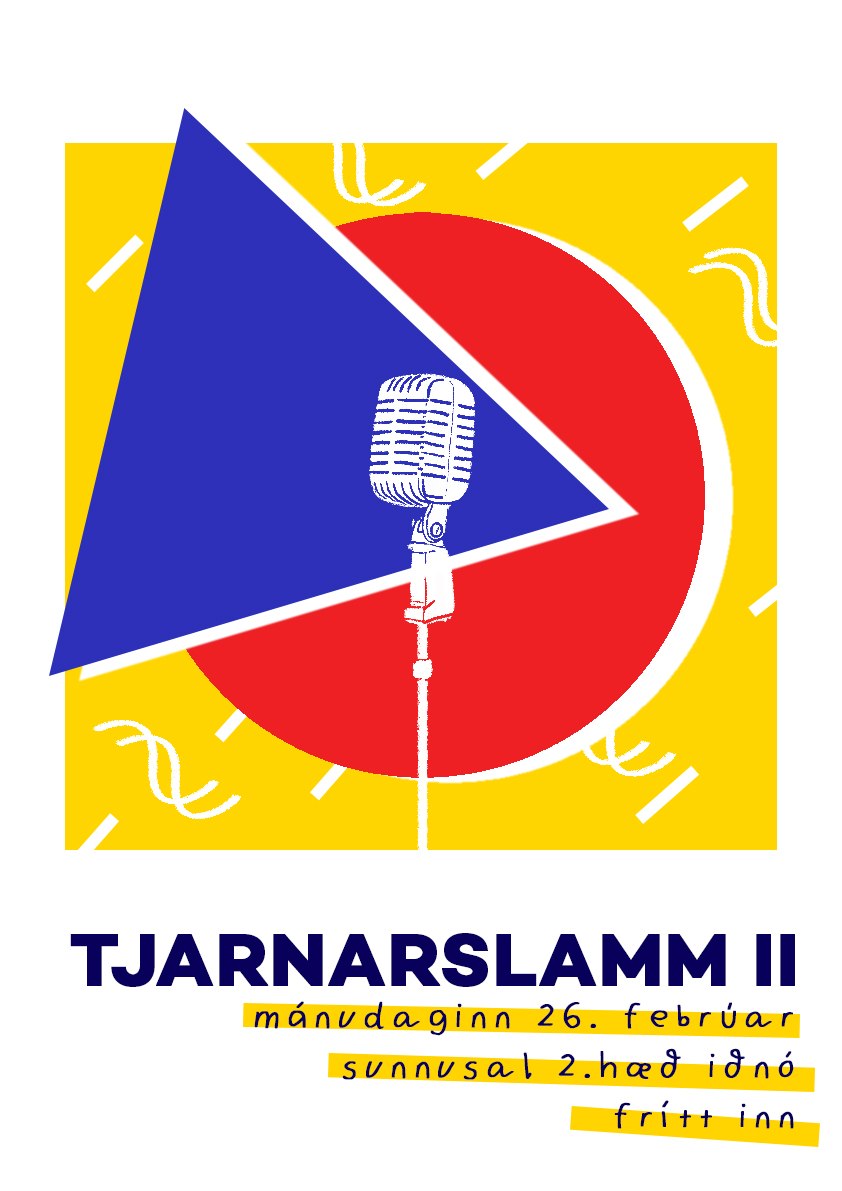 Poster done for the second Tjarnarslamm poetry slam.